3 Reasons to Use Virtual Desktop Infrastructure

A hosted virtual desktop infrastructure (VDI) is a technology solution in which the users' desktops are hosted on the remote server and accessed via the Internet. Swiftly gaining popularity, hosted desktop infrastructures is a valued tool for businesses in this modern technology-driven world. While there are many reasons for this growing trend, here are three of the main reasons for the growing demand of hosted VDI.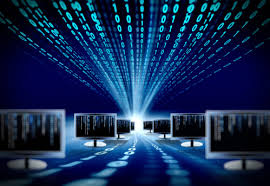 1. Mobility: Its mobility is possibly the major reason many managers and business owners are choosing to move to a hosted VDI solution. In the conventional desktop environment, each desktop is distinct to the device it is housed on. With a hosted desktop, on the contrary, users can simply access the exact same hosted desktop from anywhere utilizing an Internet-connected device. This implies that a hosted virtual desktop infrastructure user can start working on a document or presentation at the office and keep on working on the same file from home without saving it to a peripheral drive or emailing it to him or herself. The mobility of a hosted virtual desktop infrastructure makes it especially appealing to the companies who have the staff who telecommute or travel on the regular basis or have multiple office locations.
2. Security: While queries about security have caused some unwillingness about switching to a hosted VDI solution, virtualized desktops are, in fact, safer than an on-site IT infrastructure. That is because a service provider administers the hosted desktop infrastructures. The service provider generally installs the firewalls, SPAM blockers, antivirus software, and other security solutions to guard their clients' hosted VDIs from the external threats. Further, a hosted VDI is typically housed on a server in offsite data centers equipped with security controls (e.g. video monitoring, biometric palm readers, and alarms) and environmental protection systems that further guard your hosted desktop and data.
3. Cost: Numerous businesses that have transitioned to a hosted VDI solution have seen their IT costs considerably reduced. With the traditional IT infrastructures, companies often end up spending a lot of money buying, maintaining, and replacing hardware. Different businesses also hire in-house IT personnel to administer their IT infrastructures, which can certainly cost them thousands of dollars every year. With a hosted desktop infrastructure, however, businesses no longer have to buy their own servers. Rather, their hosted Virtual desktop infrastructure is resided on the servers of their service provider for a flat monthly fee.
Businesses looking to get the most out of their IT infrastructure must consider moving to a hosted VDI solution. There are a lot of benefits associated with the hosted desktops, so why not make the shift today?
Click Here for free eBook: How to Cost Justify Savings-Virtual Desktop Infrastructure