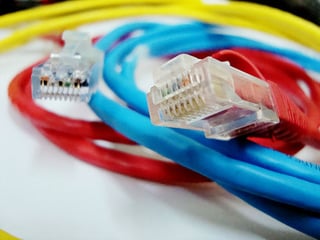 Any IT professional who's had the opportunity to manage a Citrix XenApp or XenDesktop environment understands the complexities of such a task. Precisely because of its multitude of capabilities, a Citrix environment can be a beast to manage. Profiles get corrupted, printers disappear, users are frustrated by slow response times, some applications do not want to play nice with each other, and other small software-hardware incompatibilities sneak up.
Dazzled by the promise of trouble-free, centralized management, many forward-thinking enterprises invest in Citrix for its impressive feature suite but then, for a number of reasons, are unable to take full advantage of those features.
Among those reasons:
Lack of onboard expertise: Adequately managing an Citrix environment requires an expertise not held by every IT professional. Even the most seasoned IT experts are likely not Citrix experts. SMBs, particularly, are more likely to have an IT generalist on staff, someone who may not be fully versed in Citrix environments. Understanding Microsoft Remote Desktop Services (formerly Terminal Services) can help, but does not a Citrix expert make.
Lack of time to properly manage: Even if your IT staff feels up to speed with Citrix, they're likely so busy with day-to-day tasks and "fires" that taking the time to proactively manage the Citrix environment is next to impossible.
Sheer volume of moving parts: Software updates, network issues, server issues . . . all the many components of your IT environment need careful attention and maintenance to execute properly. One element gone south can cause a cascading effect on the entire system.
Outdated knowledge: Citrix architectures and strategies that were state-of-the-art with older versions of XenApp or XenDesktop or even Presentation Server (or MetaFrame if you go back that far), often no longer apply or have fundamentally changed with advances in hardware, software and networking infrastructure. Old Citrix thinking is a common problem we find in new Citrix environments.
In fact, as many as 50% of Citrix environments are running at sub-optimal performance because of unaddressed issues.
How to fix these problems? The old service model relied on lengthy (think six hours!) phone calls to Citrix support staff and a correspondingly hefty invoice for their time. Or hours spent by inadequately trained in-house staff trying to diagnose an issue. Or a very expensive consultant called in for patchwork fixes. The old model furthermore rarely ever actually fixed the overall environment issues, because the desperate phone calls and pricey consultant visits usually just addressed one particular concern and not the environment as a whole.
No sensible business model includes IT staff engaging in six-hour phone calls and expensive bills to fix a micro-element of a systemic problem.
So what's the alternative?
A change in the way we fundamentally think about managing Citrix environments. We need to stop thinking about Citrix as a single product and start seeing it as the orchestration tool it is requiring many other sub-systems to perform in concert ( SQL, storage, group policy, etc.) to achieve the promised benefit of the technology.
Fortunately, increasingly sophisticated management techniques recently have been developed to remove the headache — and the six-hour phone calls — from local IT managers.
The Citrix environment remains trouble-free for much longer stretches (like forever) when proactively managed. The modern Citrix management model centers around a team of IT professionals — often off-site — engaged on an ongoing basis to continually monitor processes and activities within the Citrix environment. These Citrix experts use sophisticated tools to anticipate problems before they become problems. They also automatically handle software and hardware upgrades and updates to all parts of the environment, with full awareness of the impact that pulling lever XYZ will have on the entire system.
While technically an outsourced service, these dedicated Citrix professionals actually function like a highly skilled extension of your IT staff, at a fraction of the cost. In fact, enterprises that utilize these proactive Citrix management tasks generally lower their overall IT spend because maintaining the system is much more cost-effective than the dramatic fixes (or entire system rebuilds) that occur as a result of reactive management.
Whitehat Citrix Managed Services program stands at the ready to help you lower IT costs and improve productivity and morale. Our experts guarantee consistent, measurable service results using our collection of proprietary tools and techniques that assess, monitor and repair Citrix-based IT environments.
For a flat monthly fee, probably less than you pay for those desperate phone calls that barely scratch the surface of the problem, managed services programs will ensure your Citrix environment lives up to the potential you were in search of when you first had the system installed.