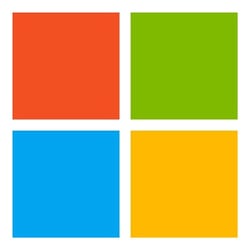 We recently posted a guide to Citrix licensing, which has confounded users since the beginning of time. We also are asked frequently about Microsoft licensing and how it folds into the Citrix environment.
Here's the low down:
Assuming XenApp or XenDesktop VDI sessions are running on one of the Hypervisors (VMware, XenServer or Hyper-V), you will need a copy of Microsoft Windows 2012r2 or 2016 Data Center version (so that an unlimited number of VMs may be run on that host) with the appropriate number of server User Client Access Licenses (CALs) for all you user base.
If you are running XenApp/Terminal Server with NO VDI, then you simply need a Remote Desktop Services (RDS) CAL for each user. You may publish individual applications or multi-user server desktops without additional licensing. Furthermore, the RDS CAL also includes a license to stream applications using APP-V.

RDS CALs, Software Assurance, VDA, CDL and MDOP Licenses are all available on a user or device basis. Make sure you think about your use case and purchase them accordingly.

Things get very tricky when you run XenDesktop VDI.

If you are running VDI only (no XenApp), then you do NOT need an RDS CAL. If you are running XenApp with your VDI, then you do.

You need a license to run Windows desktop in your VDI session. If you have Software Assurance on your user or device, then you are covered. This also usually also applies to Microsoft corporate Enterprise agreements, if your organization is large enough to have one.

If you do not have SA or an Enterprise agreement, you will need a Virtual Desktop Access (VDA) license. If your VDA is a device license to cover your desktop corporate PC, then you may also use your home PC to access the VDI session, AS LONG AS you do not bring it to the office, in which case you will need a second VDA device license for it. Stupid, I know, but this I Microsoft we are talking about. If you want to cover up to 4 additional devices, you can purchase a Companion Device License (CDL), and all those restrictions go away for up to 4 devices, including IOS and Android tablets.

If you choose to buy a per-user VDA license, all of those restrictions are removed. It is like buying a device VDA + a CDL. Clear?
If you have SA or VDA and want to do Streaming with APP-V, you need to purchase a Microsoft Development Optimization Pack (MDOP) device or user license.
To sum it up:
| | | |
| --- | --- | --- |
| XenApp | XenApp | XenDesktop VDI |
| User CAL for Server? | Yes | Yes |
| RDS CAL? | Yes | No (unless using XenApp to feed apps to VDI images) |
| VDA License? | No | Yes (SA, VDA or corporate Enterprise agreement) |
| CDL License? | No | Maybe (If user has Device SA or VDA and wants additional units licensed) |
| MDOP License | No (Included in RDS CAL) | Maybe (if APP-V is desired to feed apps to desktop image) |