Whitehat is now delivering Citrix Desktops as a Service and I could not be more thrilled with what this means for our small and mid sized customers...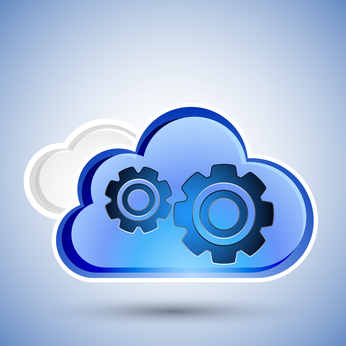 Whitehat is now delivering Citrix Desktops as a Service and I could not be more thrilled with what this means for our small and mid sized customers that need the capabilities Citrix provides but do not have any Citrix expertise on staff to maintain the environment.
Citrix is complex. It can be very difficult to manage if you are not familiar with the thought process behind how Citrix works. The lack of on staff expertise can make keeping Citrix running in peak form very difficult. Before we could deliver Citrix Applications-as-a-Service or Citrix Desktops-as-a-Service the only solution was to train the local staff as best we could during the deployment and be available onsite, remotely or via telephone if a support incident arose.
Citrix Applications-as-a-Service and Desktops-as-a-Service give our customers another option. Now the experts at Whitehat can host and manage a Citrix environment in the cloud for them in fully redundant data centers with security measures that meet the most stringent regulatory guidelines.
It is a great recipe. The client gets the full benefit of everything that Citrix can offer without any of the down side including the capital expense of software, hardware and storage or the training and support costs necessary to get the internal IT team up to speed on Citrix.
Combined with new features in the next release of Citrix XenApp and XenDesktop that incorporates cloud delivery, customers with large environments can leverage their local data centers or the cloud to optimize resources and service availability.
Businesses that need a BYOD strategy, a full mobile solution from deployment to decommission or secure, encrypted cloud based storage can get all of these services delivered via the cloud for a monthly fee from one place with the traditional Citrix published applications, shared hosted desktops and virtual desktops (VDI.)
As an NVIDIA GRID certified partner, Whitehat can incorporate NVIDIA K1 and K2 GRID cards, now replaced with the M series, into our customer solutions and deliver the most graphically demanding workloads for applications like AutoCAD, SolidWorks, etc.
Ultimately, this really rounds out the levels and types of services around virtualization we are able to offer small businesses and enterprises, alike.
If you need Citrix, we can deploy it in your data center for you.
If Citrix is slow or misbehaving, we can fix it.
If you have a significant investment in hardware and storage and want to keep Citrix in your data center but do not have the expertise to manage it, Whitehat can manage your Citrix deployment for you as part of our Citrix Managed Services practice.
If you need Citrix, but do not have or want to add local expertise to manage it or spend the capital necessary to buy hardware, software and storage, Whitehat can deliver all of your applications and desktops as a service from the cloud.
No matter where you are or what your Citrix virtualization needs are, there is a great solution.
Citrix Desktops as a Service (DaaS) or what we call CloudDesktop, or Applications as a Service, or hosting your entire IT environment in the cloud; these solutions are real and being delivered today. Very exciting.