CloudOffice
is a new approach to Business Applications and IT services.
Whitehat's CloudOffice brings the best in technology and software applications to the SMB
market. Get your core line of business applications like Office 2010, Exchange 2010, SharePoint, ShareFile, and QuickBooks all for one cost effective price.
CloudOffice is a secure all-in-one solution set combining Whitehat's four core products and services: Infrastructure as a Service (IaaS), Disaster Recovery as a Service (DRaaS), Desktop as a Service (DaaS), and Hosted Microsoft Exchange.
Includes:
Virtual Desktop
The interface of CloudOffice runs on Whitehat's most advanced solution, our virtual desktop. Our virtual desktop is powered by the HDX protocol which delivers rich HD graphics and accelerated performance. We can package your business applications and add them to your CloudOffice. Your employees will be working in an enterprise-grade environment that is controlled and monitored 24x7x365.
Disaster Recovery
Unlike many competitive products, CloudOffice was built on a multi-tenanted Geo Load Balanced Active/Active architecture. This unique design offers several benefits to its end users but most importantly means that customers' virtual environments are built redundantly upon one another creating the ultimate design in Disaster Recovery and Business Continuity.
Infrastructure as a Service
Whitehat's CloudOffice solution replaces a client's physical IT infrastructure by moving all the customer applications to the Cloud. This eliminates the need for the client's IT team to maintain and support the physical hardware. CloudOffice is fully backed by Active Directory architecture to simplify the deployment of user accounts.
Hosted Microsoft Exchange
Hosted Exchange within CloudOffice enables you to communicate using business-grade email while eliminating the need to upgrade and maintain a physical Exchange server. Archiving and encryption services are available for compliance and security purposes. Tailor your solutions based on your unique needs and ensure that your communications are always available.
BYOD Adoption - It isn't a New Concept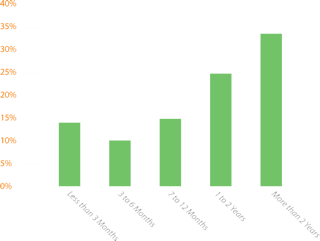 BYOD
Employees are more comfortable with a personal device and become expert using it — making them more productive. Personal devices tend to be more cutting-edge, so the enterprise benefits from the latest features. Also users upgrade to the latest hardware more frequently without the organization incurring the expense.
1. Employees want to BYOD
2. Allows organizations to still have control over their data
3. Standardization


CloudOffice is the future of cloud computing.

Flat Rate Pricing
Whitehat's cloud allows you to scale up or down based on the needs of your business. This convenience also comes with a 100% predictable monthly price per user. This way there are no surprises at the end of the month, every bill is predictable and consistent.

User Experience
The user experience is what drives the organization from innovation to support. We are here to exceed the expectations of every small to medium business owner looking to the cloud for their IT solutions.

No Capital Expense
The beauty of the cloud is that it allows a business to move from the traditional CapEx model into a manageable OpEx model. You don't have to purchase equipment, deal with refresh cycles, or manage software updates.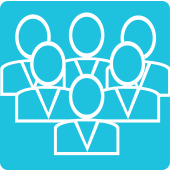 "We Care" Service
Our 24x7x365 domestic support centers are available day or night to answer any question that may come up. Whitehat is proud to have a 75% first call close rate and is staffed with skilled Cloud Engineers to assist you.

White Glove Service
Whitehat is proud to offer "We Care" Service for every one of our clients. This means that we'll make sure your transition to the cloud is as smooth and seamless as possible.
Ready for CloudOffice?
Whitehat's CloudOffice product replaces a client's physical IT infrastructure by moving all the customer applications to the Cloud. This eliminates the need for the client's IT team to maintain and support the physical hardware. This will also minimize the workload on the customer's finance department regarding the procurement of IT hardware and associated maintenance contracts.
CloudOffice is application-agnostic and does not have the inherent limitations that existing server hosted virtual desktops (SHVD) may have. A fully managed CloudCompliance application meets most enterprise compliance requirements.