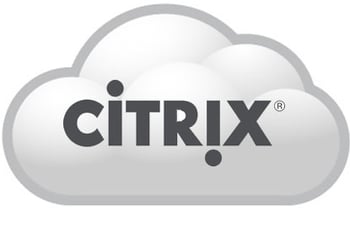 Numerous times we've been called in to help companies who are "this close" to throwing in the towel on Citrix.

Dazzled by promises of increased productivity and reduced costs, company XYZ takes the Citrix plunge only to be disappointed by slow login times and disappearing printers, among other issues. Additional insult to injury arrives when company XYZ realized that the Citrix skills required to get the most out of the Citrix XenApp/XenDesktop environment are not easy skills to acquire or hire for.

What happened? Most likely, Citrix was installed perfectly by a professional Citrix services firm and it functioned flawlessly for a period of time.

But left unattended, or attended to intermittently and imperfectly, fractures appeared. What we refer to here at Whitehat as Fuzzy Citrix Syndrome (because the symptoms are clear but the root causes are anything but) surely but inevitably creeps in, leaving a path of frustrated users, desperate IT managers and an angry line of business executives in its wake.

Poor software patching and hardware firmware upgrades often contribute to an unstable environment. Misconfigured profiles, poor Group Policy decisions, bad driver choices, insufficient capacity and inadequately trained staff can result in a desperately ill environment barely limping along on life support.

But, joyfully, there's a simple and cost-effective cure for FuzzyCitrix Syndrome. Here at Whitehat, we've developed tools and procedures that are like a shot of penicillin for your sick IT environment.
We've found that a healthy Citrix environment is one that is carefully and continuously maintained by highly experienced and trained Citrix experts.
Experts who carry in their bags a slew of custom-built implements that let us clearly diagnose the issues, restore performance and maintain health forevermore with guaranteed SLAs.
Tools such as Whitehat Performance Optimizer™, for example, improve the agility of processes system-wide, including login speed, which is often a major user complaint. Another implement in the Whitehat medical bag is our Synthetic Benchmarking™ service. Synthetic Benchmarking is like a routine blood test. It looks for hints of complications to correct before they really become problems.
Think of Whitehat as your permanent medical staff. For a moderate retainer, we triage what ails you today and hook up your Citrix environment to cutting-edge diagnostic tools that constantly monitor your systems for signs of trouble. Then our highly skilled and highly experienced team of experts swoop in and administer the cure well before any desperate measures must be taken.
Our prescription: Build clean Citrix environments with minimal third-party add-ons, optimize Citrix and every sub-system that supports it (there are more than 400 of them related to SQL, group policy, SAN, etc.), with a heavy dose of automation to deliver the best end-user experience possible and monitor it to provide clear line of sight into issues before end users notice them.
With a permanently healthy system in place, users are always happy and productive, and those promised efficiencies you bought Citrix for in the first place are realized. Login times drop to 10+ seconds, printing just works, and the experience for your users is consistent and reliable. Employees love the Citrix experience. Management loves the Citrix experience — what could be better than happy and productive employees? Morale is soaring, profits are skyrocketing.