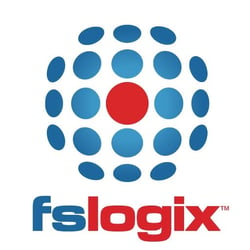 One of the biggest administrative challenges in a Citrix XenApp or XenDesktop environment is managing the myriad images required to both work around software compatibility challenges and to provide the level of personalization end users want in order to be their happiest and most efficient in virtual desktop (VDI) or XenApp environments..

In short, to deliver an acceptable, let alone exceptional, end user experience, a variety of server and desktop images are usually necessary, which just adds management overhead and complexity to the IT department.
Susie in the graphics department, for example, needs Adobe Illustrator and Adobe Photoshop, but not Adobe InDesign. Mark, however, needs Illustrator and InDesign. Then we move on to the accounting department, and their specific needs, and so on.
Meanwhile your Kronos time clock software requires a version of Java that one of your core accounting application absolutely refuses to work with. What to do? Build separate images to keep the silos away from one another.
The complexity compounds when you need to create and manage multiple images to deal with incompatibilities that can occur across the many applications in any organization or used by different groups of employees, whether you have 25 or several thousand employees. Every time a new patch comes along, it's potentially hours of work to open, fix, seal and deploy each image.
Executive leadership and the IT team can be forced to make difficult decisions between the level of personalization end users can have to be productive vs. the cost of patching and managing all of the different permutations necessary to deliver the best experience. Added personalization can spur productivity, but at what point do you draw a line at all the added time and cost spent managing this complexity — which, incidentally, takes time away from other projects that also promise time and cost savings?
A new tool is greatly simplifying the process of delivering and managing individual software packages. Atlanta-based FSLogix has developed a single, unified approach to image management, profile access, and application provisioning. With FSLogix, users only see the applications they are licensed to use, configured to their individual preference needs. This is allowing organizations to provide a much broader degree of personalization while at the same time simplifying the lives of the IT staff.
There are some other solutions out there today that play in this space. Four biggest benefits to FSLogix?
The technology is easy to understand, deploy and manage.
Two hours and you have it.
You will not need a highly trained expert in this technology to make it dance. The fourth major benefit here is cost.
With less complexity comes a much lower financial hurdle.
FSLogix Apps allows us to publish all the applications in each image and then hide the ones that aren't needed for a particular user without the overhead hit you might expect. Here at Whitehat Virtual Technologies, we've implemented FSLogix Apps into numerous customers' environments with 99% success.
What about that 1%, you ask? We have had two use cases so far that have demanded feature enhancements to really fit those particular environments that were not in the native product. In those situations FSLogix engaged their development team and worked through the issues in short order.
"There are other options out there, but they can be very big in terms of having more capability than is necessary to address this problem and are often cumbersome in the training and skillsets that will need to be developed to get the most value out of the products," says Whitehat CEO Val King. "FSLogix has done a nice job of creating a product that's light, easy to use and cost effective."
Whitehat has demonstrated the technology to a number of Texas companies, and is currently scheduling joint Whitehat-FSLogix demos for a number of Citrix user groups in Austin, Houston and Dallas. Wherever you happen to be, if you're interested in seeing how this affordable technology can simplify image management in almost any virtual environment and improve the end user experience for your employees, give us a call at 888-406-8719.
"FSLogix App solves a problem that almost every Citrix customer has had," says King. "As a company we have been able to squeeze an enormous amount of value out of the native Citrix product set and as such have moved away from recommending many 3rd party products. While there is value in many of these products, we see them more often than not deployed as a bandaid to a fix a design flaw instead of used for the unique value they bring.
"I realize we are not completely impartial here. Get a demo and see it for yourself. There is a reason they were the Best of Citrix Synergy 2015 award winner. FSLogix is a technology that is too simple and straight-forward to pass up," adds King.