Virtualized Desktop Infrastructure: Facilitating Storage
There are a number of businesses that are already garnering the advantages of server virtualization - disaster recovery and centralized administration being the two major benefits. The energy, cost and work needed to maintain your business network are also considerably reduced, making server virtualization a no-brainer for most companies and educational establishments.
So what is holding some CTOs and CIOs back from moving to a completely virtualized desktop infrastructure? VDI (Virtual desktop infrastructure) seems like the logical next step in the process of consolidation and infrastructure virtualization, yet according to a research firm TechTarget, just 13% of businesses polled at the end of 2011 had a VDI solution in place.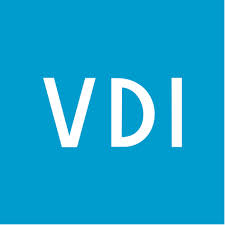 While full of advantages, VDI still has a threshold to breach before it can offer a considerable ROI for all businesses, not to mention provide the same kind of low-latency stable environment as the local infrastructure. Some of the pivotal issues to be resolved are:
• Boot Storms, which takes place when a high volume of users attempt to boot their devices at the same time, and, let's face it, that's 8-9 every morning.
• Random I/O Operations, generated in the Windows environments can be up to 90% write operations. Due to the large amount of input/output operations per second (IOPS) generated by the Windows services, these I/O operations can sternly impact the disk performance when performed by a large number of users, such as in a virtualized environment.
• Desktop Re-composition, such as patches and updates, can be extremely disruptive, particularly if it contains changes to the gold the image or master template and is deployed to a large number of users concurrently.
Yet there is a common thread that ties these issues to one another: disk storage. Regrettably conventional disk storage is one technology to which Moore's Law has failed to apply - performance has surely not doubled every 18 months like the memory capacity and processor speeds have. Capacity has amplified dramatically with different disk innovations, yet performance remains undersized.
What is required is a totally re-engineered storage solution that can simply deal with the stipulations of the modern-day virtualized infrastructure to deliver a low-latency, high IOPS, and reliable performance. Fortunately, that is exactly what one business has done with their innovative new Flash Memory arrays.
Flash has long been a promising solution to the problems with the traditional storage disks. However, given that most flash vendors utilize the HDD form factor (SSD) in a traditional storage array, legacy systems retro-equipped with SSD drives can't scale to high workloads that are usually generated by the large-scale VDI installations.
VDI Test Plan: Executing the Perfect Proof of Concept. Click Here to Dowload free eBook
VDI can be overwhelming. With so many moving parts, where do you start? And how can you be sure you're not overlooking critical success criteria?

Download this free VDI test plan and companion checklist today. It will help account for all the little details to make your VDI project a smashing success.