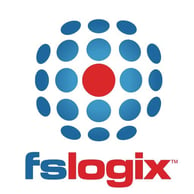 At the Citrix Synergy 2016 conference in Las Vegas this week, Whitehat partner FSLogix introduced Office 365 Container for Citrix, the industry's first drop-in solution that enables true Cached Exchange Mode for all virtual workspaces using Office 365, and real time search for virtual desktops.
Atlanta-based FSLogix is an innovator of solutions that enable the enterprise virtual workspace, reducing the amount of hardware, time and labor required to support cloud and virtual desktops. FSLogix Apps integrates with desktop virtualization solutions from Microsoft, Citrix, VMware, and other industry leaders.
Whitehat utilizes FSLogix Apps to publish all required applications in each image and then hide the ones that aren't needed for a particular user without the overhead hit you might expect. Whitehat has implemented FSLogix Apps into numerous customers' environment with enormous success.
FSLogix™ Office 365 Container for Citrix installs quickly,
and allows enterprises to virtualize and persist OST files
for users with XenApp, Terminal Services, and non-persistent
or 'pooled' virtual desktop infrastructure.
In addition to addressing email and search performance, critical settings for Office 365 such as OneDrive cache, Skype for Business global address list (GAL), and Windows search database now persist between sessions.

"Our containerized approach to Cached Exchange Mode allows end users to experience email performance on par with locally installed," says Kevin Goodman, FSLogix's chief executive officer. "Office 365 migration is a strategic initiative for many large enterprises, and FSLogix is enabling Office 365 and virtual desktops to work simply and seamlessly, with optimal performance."
"IT should be a strategic enabler of our clients' business vision, and FSLogix turbo-charges our stack and drives maximum ROI for our projects," said Val King, Whitehat's chief executive officer and founder. "Nearly all of our customers are getting ready to make the move to Office 365, and we're using FSLogix to give Outlook enterprise-class performance and full functionality on XenApp and XenDesktop."

FSLogix Office 365 Container for Citrix provides cached exchange mode, real-time search, plug and play management, infrastructure compatibility, and at a retail price of $10 per user, an affordable price.
FSLogix Apps, Application and Profile Containers, and FSLogix Office 365 Container for Citrix provide multi-platform support for all major Windows-based virtual desktops, hosted email providers, and profile management products, turning virtual desktops into the enterprise class virtual workspace.